Welcome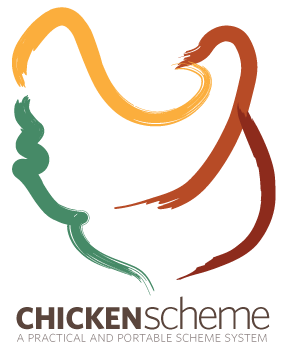 Welcome to the CHICKEN wiki.
This wiki was created with the purpose of providing documentation for CHICKEN. CHICKEN is an implementation of the Scheme programming language that can compile Scheme programs to C code as well as interpret them.
Check the menu at the top of this page for information about how to download CHICKEN, the User's Manual, extensions (eggs), the available API and how to report bugs and suggest improvements.
About CHICKEN
Using CHICKEN
The CHICKEN community
Developing eggs (CHICKEN extensions)
Developing CHICKEN